Harp Music from Experienced Harpist Sally Whitaker - West Sussex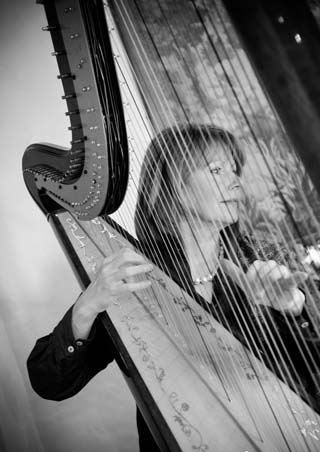 by Peter Prior
Sally Whitaker is an experienced and well-known harpist in the South of England. She plays mainly in Sussex, both East & West Sussex, Surrey, Hampshire, Kent, Dorset and London.
Here's a few of the venue's Sally has played at in West Sussex:- Amberley Castle, Arundel Castle, Angmering, Manor, Arundel Town Hall, Bailiffscourt Hotel - Climping, Bishops Palace - Chichester, Brooklands Hotel - Emsworth, Chatsworth Hotel - Worthing, Chichester Cathedral, Duncton Mill Trout Farm & Fishery, Dorset House - Bury, Farbridge - West Dean, Findon Manor Hotel, Ghyll Manor Country Hotel - Rusper & Grittenham Barn - Tillington.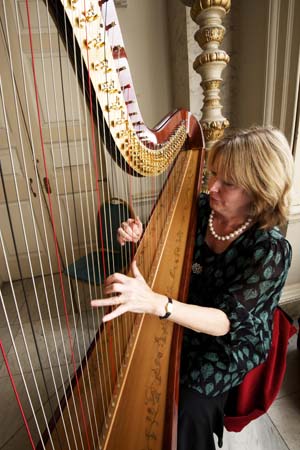 BEAUTIFUL HARP MUSIC played on a fine instrument lends enchantment and style to all occasions. It complements perfectly the atmosphere of any celebration including:-
Wedding Ceremonies
Wedding Breakfasts
Civil Partnerships
Drinks Receptions
Dinners
Luncheons
Anniversaries
Parties
Conferences
Her wide repertoire will suit all tastes - classical, traditional, medieval, popular and romantic.
Sally uses an Italian Salvi Concert harp and a golden Morley Concert Grand as well as a Celtic harp to entrance her audiences.
To learn more about Sally and how she can enhance your special day please explore this website...